5 Podcasts You Don't Want to Miss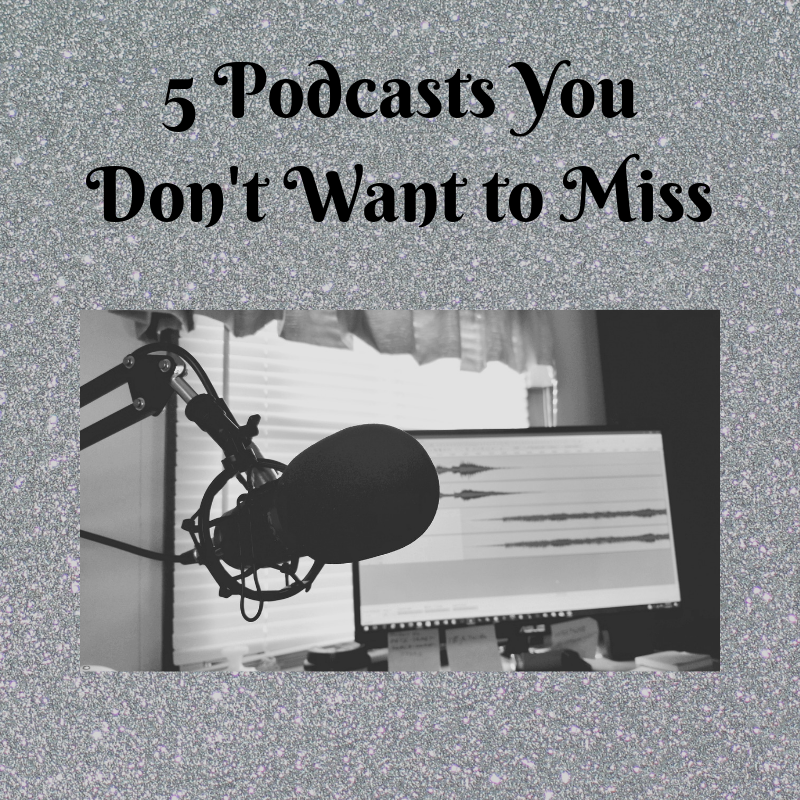 These days, I listen to podcasts more than I listen to music while I'm working out, doing chores around the house or driving. I find my podcasts through word of mouth from friends, social media ads and from other podcasts. If you're looking for new podcasts to binge, here are a few of my recommendations!
For the Person Looking to Pivot.
Second Life. Hosted by Hillary Kerr, this podcast features weekly interviews with women "who've made major career changes and fearlessly mastered the pivot." The first episode I listened to featured musician/actress Mandy Moore, and after that, I was hooked. I love hearing all these stories of how women paved their own way and found the ultimate joy and happiness in their careers. From nutritionist and celebrity health coach Kelly LeVeque to journalist and former CNN Chief White House Correspondent Jessica Yellin, these interviews are full of inspiration and encouragement.
For the True Crime Junkie
Cold. If you're obsessed with true crime, chances are you've heard of the Susan Cox Powell story. Unfortunately, you also know her body has never been found, and all of the key players in the case are no longer with us. This in-depth look at the case, from the beginning of Susan's relationship with her eccentric husband Josh Powell to the day she disappeared, takes the listener all the way to present day. I binged all 18 episodes in about a week, if that tells you anything about how addictive it is. This podcast features never-before heard audio with both Josh and Susan Powell and Josh's father, Steve, who had an unhealthy obsession with Susan. This podcast is stunning and riveting all at once.
For the Budding Entrepreneur
Goal Digger Podcast. I started listening to Jenna Kutcher's podcast as a way to get tips on personal development in my marketing day job. What I got was so much more. From interviews with movers and shakers in the business world (again, mostly women), to tangible podcasts like "Launch Your Dream Biz in Just 90 Minutes Per Day," I come back to this one again and again while I'm exercising because it's so full of motivation and enthusiasm.
For the Person Obsessed with Eating Healthy
I love, love, love The Hungry Girl, and her podcast "Chew the Right Thing," is just as practical and delightful as Lisa Lillian, the woman behind the brand. Each week she and her team members Jamie and Mike tackle topics like "The Top 8 Ways to Overcome a Weight-Loss Plateau" and "The Breakfast Awards Episode," which are full of great product reviews and tips. Warning though, they have a taste-testing section in each episode that might make you ready to head to the grocery store and have a snack after you listen.
For the Seeker of Great Storytelling
Imagined Life. This is storytelling at its finest. Co-hosted by Robbie Daymond and Virginia Madsen, each episode walks you through an immersive journey of a world-famous person. The hook? You don't get to find out who the person is until the very end—unless of course, you guess the person first! So many of these episodes surprised me and even had me shedding a tear or two! My personal favorite: "The Handler."
I'm always on the hunt for a great podcast. What are some of your favorites?