MurderCon-A Writing Conference of a Lifetime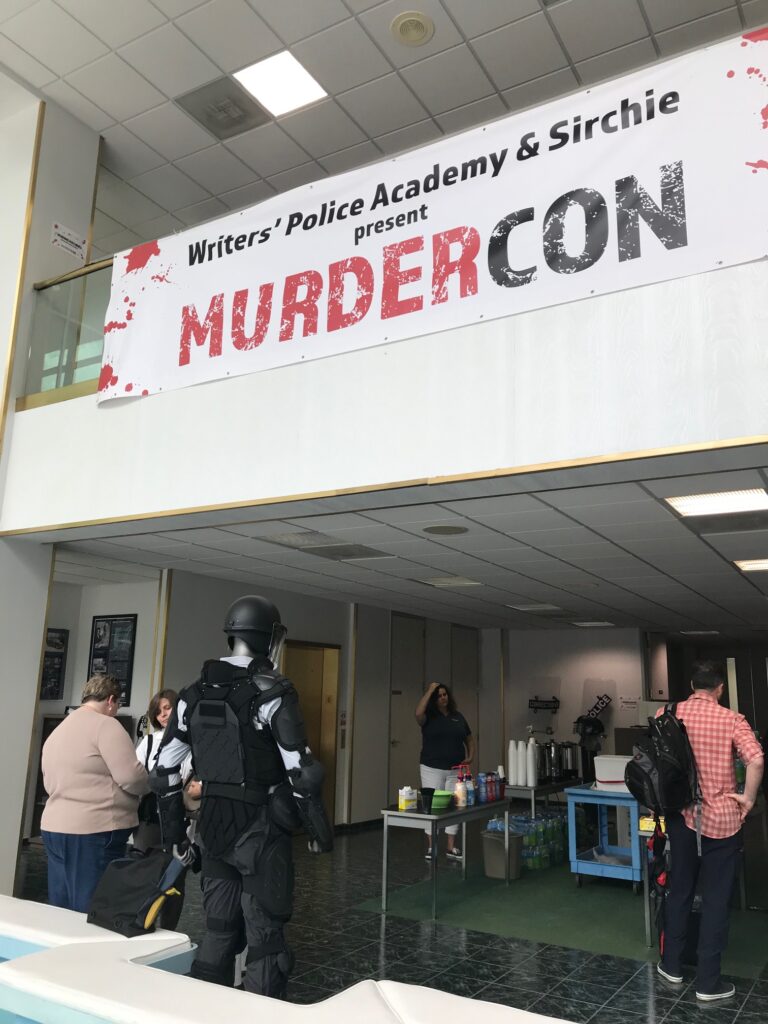 A few months ago, I got the opportunity to attend the writing conference of a lifetime. I had heard about Writers Police Academy, which allows writers to learn about police procedure and investigations from law enforcement experts. But when I learned this year's academy would focus all on the crime of murder, and that it was only three hours away from where I live, I hopped on registration the second it opened. The conference lasted four days and was crammed full of keynotes, networking events and classes that took place both at our hotel and at the Sirchie Training Facilities in Youngsville, N.C.
I took classes on things like "Murder Mayhem," "Buried Bodies," "Glorious Shoes: Footwear Evidence," "Prints on the Page," "The Art of Interrogation" and more. I also was fortunate enough to land an assignment detailing my experience in WOW! Women on Writing's Fall e-zine, which explores the dark and twisty side of writing. Read my article here and then check out the other articles chock full of useful information on writing about mystery, thriller, crime and suspense. You won't regret it.