Update on the Mike Williams Murder Case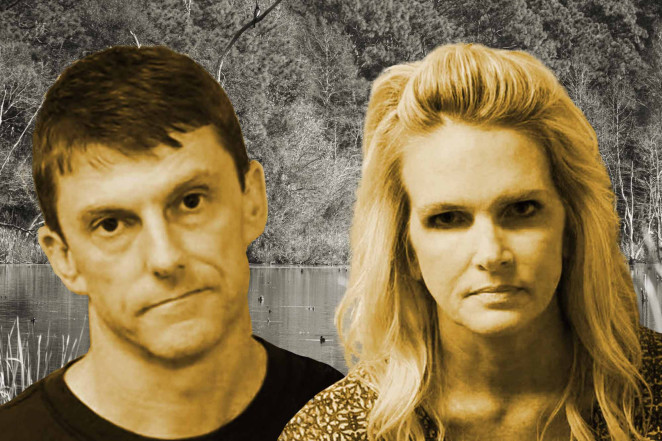 It took 18 years, but justice seems to have finally been served in the Mike Williams case. I first wrote about the story in this post, "The Absurd Alligator Story: An Update on the Disappearance of Mike Williams." As I stated in that post, it was pretty clear from the get-go who was responsible for the disappearance of Mike, a 31-year-old doting father and husband to wife Denise.
I never believed the theory that Mike disappeared while duck hunting on Lake Seminole in the early morning hours before he and Denise were to set out on an anniversary trip, nor did I believe that he had been eaten by alligators. All the evidence pointing to foul play was circumstantial, however, and when his wife decided to have him declared dead so she could "move on with her life," that didn't make a whole lot of sense either. She could have at least pretended that she missed her husband.
It was pretty obvious that Denise probably conspired to have her husband "disappear," especially it was revealed that her husband's best friend, Brian Winchester," had sold Mike a hefty life insurance policy not long before his disappearance. It also didn't help optics when Denise married Brian a few years later. It wasn't until she most likely turned on him during their divorce proceedings that he decided to finally admit to murdering Mike and lead investigators to the body, which was nowhere near Lake Seminole.
In February of this year, Denise was sentenced to life in prison, plus thirty years for helping plot his murder. After years of manipulating Brian Winchester and engaging in an extramarital affair with him, he finally lured Mike out duck hunting and then shot him and buried his body a few miles from the home of Mike's mother in December 2000. According to Brian, the whole thing was supposed to be staged as an accident, with Brian shoving Mike out of the boat and into the water, where he would likely drown due to wearing a pair of rubber waders. When Mike didn't drown, and struggled to stay afloat, Brian panicked and shot him from the boat, later removing Mike's body and burying it elsewhere.
That part I found most chilling about Winchester's testimony is how Denise told him she would rather be a "rich widow than a poor divorcee." How he could go on and marry someone who would actually say that out loud is beyond my comprehension. Brian told the jury that he and Denise never discussed what exactly had happened to Mike, and she pretended like the event had never happened. I imagine all that pretending caught up to them and took a toll on their marriage, especially since Brian had to live with the knowledge of what he had done to his unsuspecting best friend all those years earlier.
In exchange for testifying against Denise, Brian received immunity in Mike's murder case but received 20 years for kidnapping Denise and holding her hostage one evening during the time when they were separated.
I'm glad both responsible parties are now behind bars where they belong, and Mike's family was finally able to lay their son to rest.