The Horrific Crimes of Lesley Eugene Warren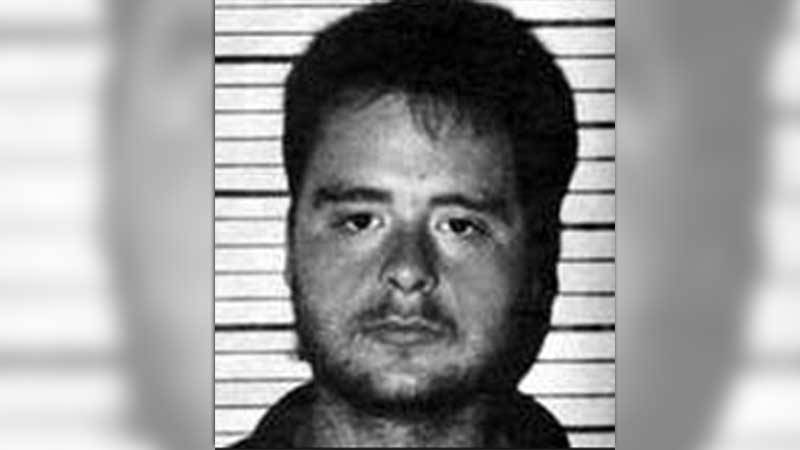 He was incredibly young and he had the face to match. But underneath his youthful demeanor lay the heart of a killer.
Lesley Eugene Warren murdered four women in three different states before finally being apprehended in July 1990. Although this all took place in my home state of North Carolina, I somehow had never heard of the man until recently. His case was the basis for an episode of the Investigation Discovery series titled "Handsome Devils" in 2014.
Warren was born in Candler, N.C. and grew up in an abusive household. He only attended high school for a few months before dropping out. He eventually earned his GED, enlisted in the United States Army and was stationed in Fort Drum in New York State in 1987. Through a fellow soldier, he became acquainted with a 20-year-old young woman named Patsy Vineyard. Her husband reported her missing on May 21, 1987 after he returned home from being out of town and couldn't find her. Vineyard's body was later found in Lake Ontario near her home in Sackett's Harbor, N.Y. She had been strangled to death. Warren was one of 150 soldiers who were questioned in her disappearance, but was not charged at the time of her death.
Warren was dishonorably discharged from the Army, returning back to North Carolina and becoming a truck driver. In August 1989, the body of Velma Faye Gray from Travelers Rest, S.C. was found in Lake Bowen not far from her home. It appeared she had wrecked her car earlier that evening before she went missing.
Jayme Denise Hurley was 39 years old when she went missing from her home in Asheville, N.C. on May 25, 1990. She had met Warren in the early 1980s when he was sent to the local Juvenile Education Center in Swannanoa. According to co-workers. Hurley grew to care about Warren over the years, considering him a bright young man and bringing him books she thought he would enjoy reading. She encouraged him to keep in touch with her even after she left the center in 1988.
Just a few months after Hurley went missing, a young college student named Katherine Johnson, who was visiting her home in High Point, N.C. went missing after attending a party in July 1990.
Each of the missing and murdered women had ties in some way to Lesley Eugene Warren. Investigators were already zeroing in on Warren as a suspect in Hurley's disappearance when Johnson went missing. They eventually captured him in High Point, N.C. and questioned him about the two missing North Carolina women. Hurley's body was eventually found in a shallow grave near Asheville. Johnson's body was found in the trunk of her car in a parking garage in High Point. Warren was later tied to the deaths of Vineyard and Gray—both crimes appeared to be motives of opportunity. Vineyard was with Warren at a bar the night she was murdered and Gray had wrecked her car around the time Warren drove by the scene of the accident in his tractor trailer. Hurley had been a friend and mentor to Warren from his teenage years, and Johnson had met Warren at a party right before her murder.
Lesley Eugene Warren was sentenced to death in North Carolina for the murders of Jayme Denise Hurley and Katherine Johnson and is currently on death row.
Further Reading:
https://greensboro.com/confessed-killer-made-others-care/article_245b3b80-25a3-5bd8-a715-c8dd5a759922.html
https://greensboro.com/news/serial-killer-connected-to-high-point-slaying-subject-of-documentary/article_c63ff176-224d-11e4-a7a5-0017a43b2370.html
https://greensboro.com/killers-lawyers-say-slaying-wasnt-planned/article_aa0f4717-d33f-5107-8088-337becada14b.html
https://apnews.com/d551e72feb568f721f6f956c5e32eb8e
https://www.goupstate.com/article/NC/19900721/News/605195321/SJ