Podcast I'm Loving: For the Love by Jen Hatmaker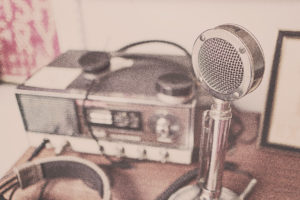 I've been hearing about how fun podcasts are for years, but kept telling myself "eh, those aren't really my thing. I don't like to listen to audio books, so it's similar, right?" I started thinking more and more about podcasts after interviewing a local podcaster last year. She was a former radio announcer who also became a huge advocate for Type 1 diabetes when her son was diagnosed. After leaving her job at a radio station, she started putting together a podcast designed specifically to educate the community about Type 1 diabetes, talk about new medications and technology and that featured experts and some celebrities that have it. Victor Garber was an especially fun guest. This podcast now has corporate sponsors and has won a few different awards, as well as garnered a pretty big following. I loved hearing about her success story.
So I started slowly. First I listened to a few episodes of the Type 1 diabetes podcast, Diabetes Connection, so I could get background info for the article. Stacey Simms, who runs the podcast, showed me the podcast app native to my phone and helped me select a few podcasts to check out.  I listened to several episodes of Up and Vanished, which profiled the case of a missing beauty queen and high school teacher from Georgia, Tara Grinstead. Interestingly enough, right around the time I started listening to the podcast, police arrested two of her former students and charged them with her death.
I found I like to listen to podcasts while I'm walking or running outside, or if I'm in the car or doing things around the house, like tidying up or cooking. I follow Christian author Jen Hatmaker on social media and started hearing about the podcast she has, For the Love with Hatmaker. Then I saw the line-up for her series titled "For the Love of Moxie" and knew I had to listen to a few of the episodes. Jen Hatmaker described one of them, an interview with Dr. Brene Brown, as "a free hour of therapy." She nailed it. Jen is such a personable, funny and engaging interviewer (or an emotional one depending on the guest–I've heard her shed a few tears) that you do feel like you are sitting in a coffee shop with a few of your closest friends.
And while Jen is a Christian author and speaker, I don't believe you need to be particularly religious to enjoy her podcast. For example, one of my favorite episodes featured Melissa Hartwig, who founded Whole30. I was surprised to learn that she overcame a drug addiction prior to founding her program. I love hearing about strong women who overcome their vulnerabilities to help bring other people joy and contentment in their lives.  Another fascinating (and heartbreaking episode) included interviews with Anna LeBaron and Ruth Wariner, cousins who were both part of different factions of a polygamist cult. They've both written memoirs about their experiences that I now want to read.
So I guess you can say I've been converted to podcasts! I love checking new ones and will regularly feature reviews of different ones here on my blog. Now I want to hear about any podcasts you're loving!