The Story Behind "Death of a Cheerleader"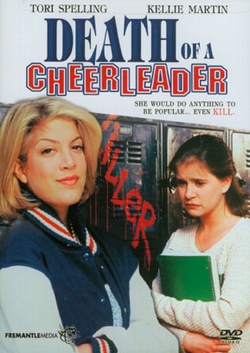 There was a time when I ate, slept and breathed movies on the Lifetime Channel. These days, I'm more apt to binge shows on Investigation Discovery Channel or the Oxygen Network (they are really stepping up their true crime game!) I think it was Lifetime where I first watched the made for television movie "Death of a Cheerleader," (originally titled "A Friend to Die For), which starred Tori Spelling and Kellie Martin from one of my all-time favorite shows, "Life Goes On."
When I was scrolling through the available titles on Amazon Prime a few weeks ago, I discovered this gem. Because I'm always happy to procrastinate with a streaming service, I heated up a cup of coffee and plopped down on the couch to stroll down memory lane with "Death of a Cheerleader." As I watched the opening credits, another name stood out to me—Kathryn Morris. Any "Cold Case" fans out there? Yeah, she was cast in the role of a misunderstood "goth girl" and I wouldn't have recognized her right away.
"Death of a Cheerleader" begins with Tori Spelling's character, Stacy, knocking on the door of a stranger's house, saying her friend "went all weird on her" and asking for a ride home. You can see a shadowy figure nearby through the trees pacing in front of a car. Once she is dropped at home, she is viciously attacked by the person who had followed her home. The movie then proceeds to flash back to a year earlier.
The movie tells the story of a young impressionable student named Angela who is desperate to finally become noticed by her classmates, and determined to do whatever it takes to fit in with "the cool crowd." That cool crowd includes Stacy Lockwood, a peppy and vivacious cheerleader who also derives great joy in making those around her cower in fear, most of all, her female classmates, and this includes driving the once-meek Angela to violence.
Noticing that the movie was "based on true events," I pulled out my phone and googled the details as I watched the first part of the movie. The plot for the movie was inspired by the murder of 15-year-old California native Kirsten Costas back in 1984. Her classmate Bernadette Protti was eventually convicted of stabbing Costas to death. The two girls had been classmates at Miramonte High School and according to some, rivals. Protti had endured disappointment after disappointment at school, not making the cheerleading team or the yearbook staff. She felt like people like Costas sailed through life getting everything they wanted based on looks and how much money their families had. She told police she feared Costas was going to start telling people "she was weird," and that she would become an outcast.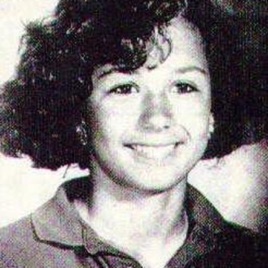 Protti served seven years behind bars and was released from prison in in 1992 at the age of 23. She moved away and eventually changed her name.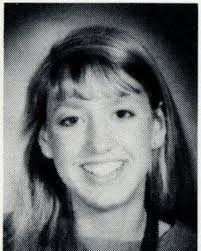 In my opinion, "Death of a Cheerleader" did a great job of showcasing the pressure kids put on themselves to be perfect in how school and how bullying and the disintegration of friendships can drive people to unimaginable violence.
By the way, if you want to watch an updated version of the film, it looks like Lifetime is remaking the 1994 version of "Death of a Cheerleader."