Review: "Cults and Extreme Belief" Docuseries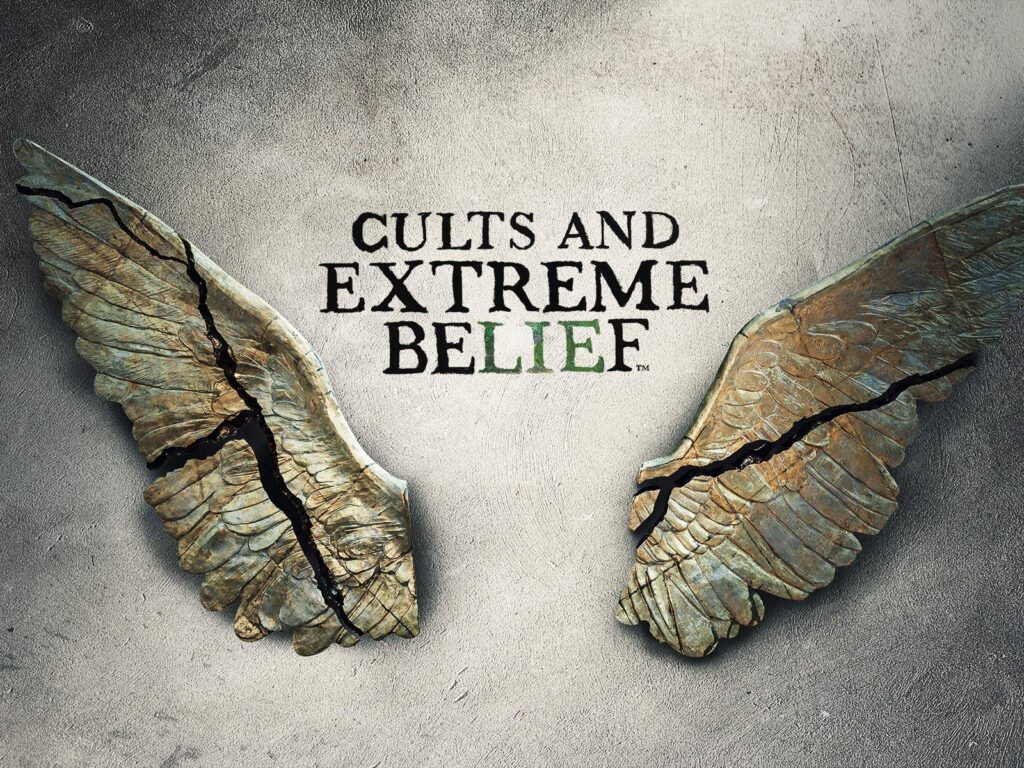 Even though I'm not always crazy about the interface for Amazon Prime Video, I'll admit I've found plenty of TV shows and movies to keep me content during this quarantine. Since cults are a subject that never cease to amaze me, I binged a docuseries I found there called "Cults and Extreme Belief" a few months ago, but decided to share my thoughts on it in case anyone is looking for something new to watch.
Reporter/anchor Elizabeth Vargas hosts the series and conducts interviews with a number of people who spent time in cults and are still processing the emotional and physical scars from doing so. Each episode is about 45 minutes long and the series is rated TV-14. The first episode focuses on NXIVM, led by Keith Raniere and the subject of many news headlines over the past few years. The group was billed as self-help group, but it quickly spiraled into much more than that, even subjecting various female members with a brand bearing the leader's initials. Other episodes focus on Jehovah's Witnesses, Children of God, Twelve Tribes, World Peace Unification Sanctuary and FLDS.
I think the one that affected me the most was the episode on the U.N.O.I, or the United Nation of Islam. In this organization, parents are encouraged to send their young children off to work in various businesses owned by the leader, Royall Jenkins. And when I say send their children off to work, I mean their children are loaded into the back of a tractor trailer and carried across the country from their parents in many cases. Jenkins has made his money opening cafes and restaurants all over the United States, and these children and teens are forced to work in these businesses for free.
It doesn't take you long in the episode to realize this is a human trafficking organization, and if the children try to tell their parents what is happening, the parents are forced to choose between their children and the church. They don't usually make the choice you hope they would, either. The Twelve Tribes are organized in a similar fashion, using their members for free labor, and subjecting them to physical abuse if they complain.
The last two episodes focus on more of a roundtable discussion amongst the survivors. These episodes are a little unbalanced, because there are a few survivors who more talkative than others so you may not hear from as many people as you'd like. I think this is an interesting and important series, though, because you see how survivors are often pulled into these organizations based on the beliefs of their parents and family members (NXVIM is an exception to this, though), and when they leave, it's heartbreaking when they endure the shunning that goes along with "betraying" a cult.