The Mystery of the Boy under the Billboard
It was a mystery that perplexed investigators in Orange County, North Carolina for years. In September of 1998, a grass-cutting crew discovered skeletal remains under a billboard off Interstate 85 in Mebane. The clothing found with the remains offered clues that the body belonged to that of a young boy who had not yet reached puberty. He had dark, straight brown hair and was initially thought to have been Hispanic and possibly a migrant worker. For years, no one knew who the boy was.
Thanks to the dogged determination of an Orange County sheriff's investigator named Tim Horne, the boy, Robert "Bobby" Adam Whitt, has finally been identified and his murderer brought to justice. In January of this year the boy's father, John Russell Whitt, age 57, pleaded guilty to the boy's murder. It was a conviction more than 20 years in the making.
Bobby Whitt was never reported missing, which led to the difficulty in identifying him as the victim. In 2011, using the boy's skull and DNA results from Parbon NanoLabs Inc., a forensic sculptor created a three-dimensional bust of what the boy must have looked like, but still no one came forward with any information.

In 2018, genealogist Dr. Barbara Rae-Venter, a genetic genealogy consultant who was also involved in the Golden State Killer case, offered her expertise. She showed investigators that the unidentified boy from North Carolina was a first-generation child of Asian and white parents. Searching the ancestry DNA databases, she located a possible first-cousin of the child's living in Hawaii. They traced the boy to family members in Ohio, who said they believed their cousin, Bobby Whitt, had moved back to South Korea with his mother. This led Horne to wonder if Bobby's mother had also been murdered. After more digging, a tip from the National Center for Missing and Exploited Children helped him locate the information about the unidentified Asian woman found in Spartanburg the same year the boy's body had been found in 1998. She had been bound and strangled. A DNA comparison confirmed the boy and the woman, Myong Hwa Cho, were biologically related. Further DNA investigation led to John Whitt as the boy's father.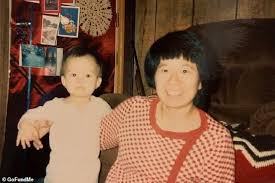 Whitt had met Myong while serving in the Air Force in South Korea. They married and she moved to the United States with him, living first in Ohio, where she gave birth to Bobby. When Bobby was 10, the family moved south to Concord, N.C. Whitt told investigators he began having an extramarital affair and decided to murder 44-year-old Myong in order to be with his mistress. He then drove her body to South Carolina to dispose of it. He moved his mistress into his home, but she didn't get along with Bobby, so he made the decision to take the boy for a drive one day and murdered him by strangulation. Whitt had told his mistress that his wife had gone back to South Korea, so after he murdered Bobby and left his body in Mebane, he reported the boy had gotten on a plane to join his mother.
Whitt was arrested for several armed robberies in 1999 and has been in federal prison ever since. He pled guilty to two counts of second-degree murder and concealing a death. He told the court he was haunted by the murders and had even tried to commit suicide in prison in 2001. He will be transferred from Kentucky to the federal prison in Butner to complete his federal sentence before being moved into North Carolina's state prison system. His sister, who was still living in Ohio at the time, was shocked when she received the news of Bobby and Myong's deaths. Whitt told her in the late 1990s that the two had gone to South Korea, and she never had any reason to suspect they were deceased or that her own brother could have been capable of such senseless violence.