The Most Downloaded Episode of "Missing in the Carolinas"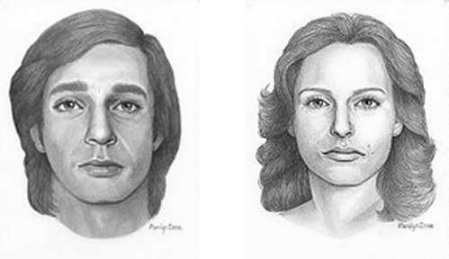 I was looking over the stats for the podcast and discovered the most downloaded episode so far has been Ep. 14: South Carolina Cases Featured on "Unsolved Mysteries." I can see why people would be interested in that one, as it's full of intriguing stories. Here's an overview in case you haven't listened yet.
I share the story of Jock and Jane Doe, an unidentified couple who were found shot to death on a country road in Sumter County in South Carolina in 1976. 1976. That's a long time to remain unidentified, and it's heartbreaking. Not only does their murder remain unsolved, no one has ever come forward with any clues to the couple's identity. DNA testing revealed the man and woman were not related, and appeared to be traveling on vacation throughout the United States, possibly from another country. I'm still hoping someone will come forward one day and give this case at least a semblance of closure.
This episode also features the mysterious disappearances of two young girls, which also draw in more listeners, in my opinion. One was Jessica Guitierrez, who was abducted from her home in the middle of the night in 1986. The other was Malakia Logan, who went missing from the parking lot of her family's apartment complex in 1990. The remains of Jessica Guitierrez are still a mystery, but Malakia Logan's skull was found a few years after she disappeared. A suspect was apprehended in her case but doubts still linger that he was really the perpetrator.
Episode 14 also features a well-known case from South Carolina—the murder of young mother and hairdresser, Dana Satterfield. It took more than 10 years before her murderer was apprehended, but it seems as if investigators may have had clues to the killer in their files all along. And he may have had another victim.
Another case featured was that of Lisa Myers Neugent, and this one was also tough because there was no clear timeline as to when she went missing. Her then-boyfriend told different stories to friends and family members, and police assumed she may have fled the relationship on her own accord.
Unidentified murder victims from the 1970s, two missing children and one young woman, and the full-circle case of the murder of a beloved business owner in Roebuck, South Carolina. If these stories pique your interest, I encourage you to give this episode a listen. I've also covered North Carolina Cases featured on "Unsolved Mysteries" in Episode 12.
Thanks for all your support of the podcast so far!