Book Review: Crossing the Line by Ellen Valladares
When I got the e-mail about Ellen Valladares and the blog tour for her new YA novel, Crossing the Line, I jumped at the chance to review the book. A teenage girl ghost from the 1980s? A mystery? A young journalist as the protagonist? I couldn't not check out the book, as these are themes near and dear to my own heart.
Thanks to Crystal Otto with WOW! Blog Tours for offering me the chance to participate! You can check out an interview with the author here.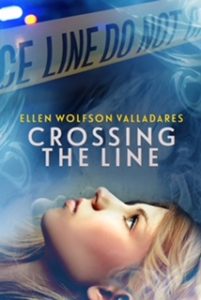 About the book:
Laura, who died thirty years ago, enlists the help of a tenacious high school reporter named Rebecca, who is very much alive. Rebecca, although skeptical and conflicted by her supposed encounters with a spirit, determines to learn the truth about Laura's tragic death. As the clues unravel and their worlds collide, Rebecca finds herself at a dangerous crossroads.
Laura, now pulled back into everything she left behind when she died – her old high school and memories of her life and death—has been in training for this exact moment. And nothing means more to her than succeeding at her assignment.
It is her one chance to make sure that what happened to her does not happen to anyone else, and especially not to her new friend, Rebecca.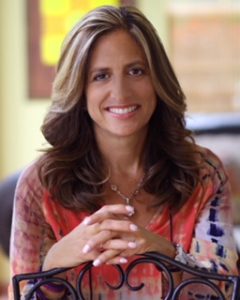 About the author:
Ellen Wolfson Valladares is an award-winning writer/author, workshop facilitator, community volunteer, and mother. A native Floridian, she grew up in St. Petersburg and graduated with a bachelor's degree in Journalism from the University of Florida. She has worked as an editor, public relations professional, and freelance writer. Her first book, a children's novel entitled Jonathan's Journey to Mount Miapu, received several awards, including a Mom's Choice Gold Award and the 2009 Coalition of Visionary Resources Visionary Awards Book of the Year award. She also has a meditation CD, entitled "Healing and Manifestation with the Archangels."
Today, Valladares continues to work as a freelance writer. She also enjoys coaching high school students working on their college essays and helping other writers realize their dreams. She has been married to her husband, Manny, for 30 years and they have two sons, Gabriel and Michael, two dogs, Flash and Chili Pepper, and a crazy cat named Zelda. They live in Weston, Fla.
Paperback: 300 pages
Genre: Fiction/Young Adult
Publisher: WiDO (March 2018)
ISBN-13: 978-1-937178-99-4
Review:
This book had everything I enjoy in a novel–relatable characters, paranormal elements, mystery, romance and a time period the features the  music and fashion I adored.  But Crossing the Line turned out to be so much more than that.
I knew from the opening pages that there was more to Laura's death than met the eye. Through alternating chapters, the reader is able to learn more about the character of Laura, and her murder at the hands of a female classmate. Throughout the course of the novel, Laura is a student at "The Academy," or how the author presents the Afterlife. As she learns various ways she can reconnect with the living, she also receives a mission that requires her to reach out to a modern-day student at her former high school, Rebecca.
When Rebecca first makes contact with Laura through a Ouija Board (remember those?), she is understandably frightened. But through her sleuthing skills and help of her journalism teacher, she starts to investigate Laura's death and her long-standing feud with the girl who murdered her, Katie.
Valldares is a masterful writer and plotter, and I enjoyed reading the story through the alternating chapters of Laura and Rebecca's voices. She skillfully tied the characters of the early 1980s to present day (I won't get into too much here but there were plenty of surprises on that front!) and I could easily understand how a teenage boy could could cause friction among two female students. The mission Laura is on is also woven into the novel in a way that flowed seamlessly.
And not to give too much away, but I was also glad to have the chance to hear from the character of Katie herself, but I won't reveal exactly how.
I look forward to sharing this book with  my own teenage daughter. I know she'll love it.