The Murder of Karen Styles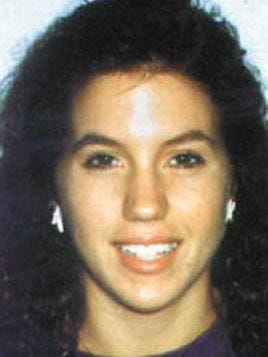 It was Halloween of 1994. Karen was a 22-year-old recent graduate of Western Carolina University, which is located in Cullowhee, North Carolina. Due to its location in the Western North Carolina mountains, the school attracts thousands of students each year who love exploring all the area has to offer. Styles had probably run in wooded trails while in college numerous times without a second thought. But on this day in 1994, she never returned from her 8 a.m. run in the Pisgah National Forest, just a few miles away from where she had been staying at her parents home in nearby town of Candler. Her car was found later that evening in the parking lot near Hard Times Road. Not only that, but her car keys were lying on the trail about two-tenths of a mile from the parking lot. But there was no sign of Styles. Worried that something may have happened to her while she was running alone out in the woods, investigators ordered a ground and air search in the mountains of Buncombe and Henderson counties near the Blue Ridge Parkway.
On Nov. 13, wildlife officers found a bloodstained t-shirt nearby at Lake Powahatan, resulting in more searches. The search continued for almost a month. On Nov. 25, a deer hunter discovered Styles' nude body duct-taped to a tree in the wooded area searches had been through several times before. Somehow she had been missed. The scene was grisly, and there were telling items located on the scene, such as a duct-tape wrapper, a pornographic magazine and a spent Remington .22 caliber rifle casing. The autopsy revealed more disturbing details. Styles had died from a single gunshot wound to the head. She also had multiple stun-gun wounds to her body, including her pubic area.
Investigators wasted no time rolling up their sleeves and engaging in good old-fashioned detective work. They headed to the closest K-Mart store, which was only about a mile away from the running trail, because they recognized the brand on the duct-tape wrapper was sold there. After going through piles of receipts in the days leading up to the runner's disappearance, they located a transaction from Oct. 28 that had the purchase of a .22 rifle, a box of Remington .22 ammunition, duct tape, a flashlight and batteries. The ATF form that the purchase of the rifle generated revealed the name of Richard Allen Jackson.
Jackson was a 26-year-old married father of two who worked as a dishwasher at a local restaurant just a few miles from the Pisgah National Forest. On December 20, Jackson agreed to go in for an interview at the Buncombe County Sheriff's Department. He waived his Miranda rights and answered their questions about his background and his whereabouts on the days leading up to Styles' disappearance. Then Sheriff Bobby Medford joined the interview and point blank asked Jackson, "What did you do with the gun you shot Karen Styles with?"
Jackson responded, "I think I need a lawyer present." Medford then said, "Son, I know you bought the rifle and the duct tape at K-Mart on the 28th of October. I know you were in Bent Creek on the day she was killed, and that's fine, but you need help."
According to a news article I found from Dec. 23, 2014, the investigators then consulted with the district attorney's office and continued their questioning. He was arrested and booked. The exchange would later come back to haunt the investigators.
Jackson eventually broke down and gave a full confession of the abduction of the murder. The details are as disturbing as you can probably imagine. He said he was in the parking lot at Bent Creek when Styles arrived that morning around 8 a.m. He watched from his car as she stretched and headed out on the trail. He put the duct tape, stun gun and a pornographic magazine in his coat pockets. He then loaded the gun and carried it with him down the trail. When Styles passed him on the trail, he pointed the gun at her. She reached down and took her car key out of her shoe, telling him she had money in her car he could take. Instead, he placed duct tape over her mouth and eyes and led her to a wooded area. She was sexually assaulted and shocked several times with the stun gun. Jackson stated several times during his confession that he never meant to kill Styles. But after the assault, the tape had slipped down below her mouth and she tried to scream for help. Jackson said he panicked, shot her in the head once with his gun, and then left the scene of the crime.
He also took the gun back to the K-Mart where he had purchased it for a full refund.
Based on the details of his confession, Jackson was charged with first-degree kidnapping, first-degree rape and first-degree murder. This case was all the more sensational because Jackson was the adopted son of a very prominent real estate developer in Asheville named JD Jackson. Jackson's attorneys filed a pretrial motion to get the confession suppressed, but the trial court denied it. Almost a year after Styles' body was found in the woods near her favorite running trail, Jackson was found guilty of all charges. He was sentenced to death on Nov. 22, 1995. But this wouldn't be the end of his story.
That confession that came after Jackson had originally stated that he thought he needed a lawyer became the basis for a new trial. The North Carolina Supreme Court overturned Jackson's death sentence on April 3, 1998.
On March 3, 2000, Jackson pled guilty in State court to second degree murder, first-degree rape, and second-degree kidnapping. The charges were reduced to second-degree murder and kidnapping because the case against Jackson, without that confession, were largely circumstantial. The bullet fragments taken from Styles' autopsy didn't exactly match the cartridge found at the murder scene. Investigators couldn't find any fingerprints on the magazine and duct tape roll either because they had been left outside in the elements for too long.
The prison sentences Jackson received in the agreement totaled over 31 years, and Jackson received credit for 5 years already served. At the time of Jackson's plea, none of his lawyers considered the possibility of a federal prosecution, and none advised Jackson that he could be subject to federal prosecution. But that's what eventually happened.
On November 6, 2000, a federal grand jury returned a superseding bill of indictment charging Jackson, in one count, of using a firearm during and in relation to a crime of violence, specifically murder, kidnapping, and aggravated sexual abuse. At trial, the government called 22 witnesses during the guilt phase and introduced extensive physical and testimonial evidence, including Jackson's confession, which was received without objection. The jury returned a guilty verdict and then proceeded to consider the appropriate sentence.
A federal jury in 2001 convicted Jackson on a charge of using a firearm on federal land in the killing of Styles. A federal appeals court later upheld the conviction. He is awaiting execution on death row at a penitentiary in Indiana.
If you'd like to learn more about this case, along with two other runners who went missing from North Carolina, check out Episode 18 of my podcast Missing in the Carolinas, Missing Runners from North Carolina.