The Name You're Not Supposed to Call Women
A few months ago, I was watching something on TV when this PSA came on. It stopped me in my tracks, mostly because it brought some old memories to the surface. I've been thinking about writing about the topic of emotional abuse for a while, but wasn't sure how to do it. I have one YA manuscript with a male character who is both physically and emotionally abusive to his girlfriend, but sometimes people don't even realize they're in a damaging relationship because they've never been hit, punched, slapped or kicked.
At least, that's why I didn't realize I was in such a relationship when I was 17 years old. I thought because my boyfriend was older, in college, and took me to nice places that I could overlook the tiny things he did that made me uncomfortable. It wasn't until a few years ago that I came to understand he was emotionally abusive. I finally sat down and decided to put some ideas down on paper, and the next thing I knew, I had a short story that featured a lot of my own personal experience through the eyes of a fictional character. It's still a work in progress, but I hope it will be something teenagers can read and learn from one day so they don't make the same mistakes I did.
There were so many red flags I should have noticed. Like the way he didn't want me talking to any other guys, period. I thought it was normal jealous boyfriend stuff. Then he didn't really want me hanging out with my friends, either, because he was afraid other guys would be around. If I mentioned another guy—a friend, classmate, or whatever, he would let out a string of very unflattering names for that person, even if he had never met them. It made me uncomfortable, but I let it go because he was smart, attentive, bought me nice things, and seemed to genuinely like me. Wrong, I know. After a few months, he started calling me names and acting like I wanted to leave him for any other guy within a 10-foot-vicinity. It seems melodramatic, but that's about how ridiculous his jealousy was. Thank goodness there were no cell phones back then. He would become furious if I couldn't/didn't want to spend time with him. I started to feel smothered after about six months, because I was a senior in high school and felt like I couldn't be a teenager anymore.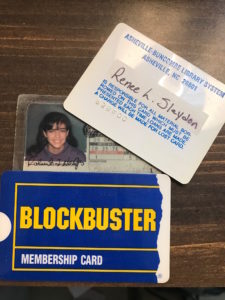 When I was accepted into a college other than the one he went to, he was so angry he almost couldn't see straight. He told me we should go ahead and break up then and there because he knew if I went to another school I would cheat on him. Immediately. Nice, huh? Once I made the decision to go to the same college as him, he wanted to know where I was at all times. He memorized my class schedule and if I wasn't where I was supposed to be, he would interrogate me when he found me. ("You weren't in the building where your class was, or the dining hall, library, or any of the parking lots. Where the hell have you been and who were you with?") As you can imagine, all his controlling behavior drove me away. I became interested in another classmate, and broke up with my boyfriend because I was still young and wanted to be able to date other people. From there, the ex-boyfriend left threatening notes on my car, egged my house, sent his friends into my place of employment to call me names, etc.)
Even though I saw his behavior escalate, for some reason in a moment of weakness a few months later I reconciled with him briefly. But after the behavior started up again I called it off. I knew I couldn't continue to live like that. I had been called so many names (including the title of this blog post and my short story) that I had very little self-esteem left. I knew he made me feel terrible and that his behavior couldn't be considered normal, but because he had never laid a hand on me I didn't think it was abuse.
I know now I was wrong. I have a teenage daughter, and I've shared my story with her in the hopes that she never finds herself in a similar situation. And if she does, I want her to know it's not her fault, and she should not be afraid to tell someone. I was lucky—he finally left me alone a few months after I broke things off the second time. And I'm fortunate to have been married to a wonderful man for 17 years now, but the scars from this experience are still there. I guess they always will be. #ThatsNotLove