What Happened to Jamie Fraley?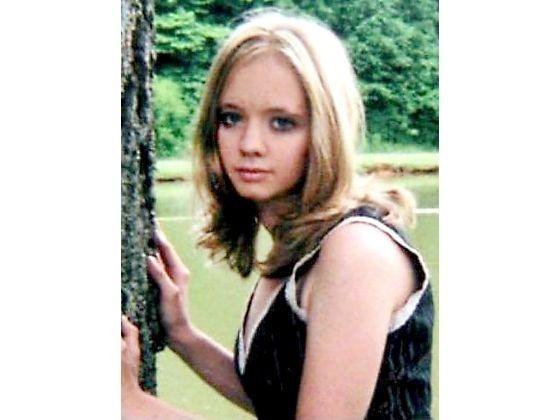 Jamie Fraley was a young 22-year-old from Gastonia who had lived most of her life with bipolar disorder and anxiety, but according to friends and family, she was on a medication that was working for her and excited about the future. She was taking classes at Gaston Community College and living in a nearby apartment. She was also engaged at the time to a young man named Ricky Simonds Junior. They had been living together until he was arrested and charged with theft. Despite his arrest, Fraley was supportive of Ricky Junior and stood by him while he served out his sentence. She was living alone at the apartment, but Ricky's father, Ricky Simonds Senior, lived in the same complex with his then girlfriend. He would help drive Jamie out and drive her places so she could run errands and they often spent time together at Simonds' apartment.
On the night of April 8, 2008, Fraley had been battling a stomach virus. She was so sick she had already been to the emergency room two times in the previous 24 hours, which is what she told her mother Kim when they spoke on the phone that night. Her mother offered to come and pick her up, but Fraley told her she wanted to stay home because she had an appointment at the Social Security Administration office the next day she needed to go to.
The next day, Kim was surprised to receive a call from her daughter's healthcare worker. The healthcare worker was supposed to give Jamie a ride to that appointment at the Social Security Administration, but when she arrived at the apartment, she found the door locked and no sign of Fraley. Kim later went to the apartment with one of Fraley's aunts and cousins and found her wallet, purse, keys and ID. They also found a pair of shoes Fraley normally wore with the laces missing. And, there were several places throughout the house where Fraley had obviously vomited. Concerned with what they found, they filed a police report. When police began investigating, they discovered Fraley had talked to another friend on the phone in the early morning hours around 2 a.m. of the day she went missing. She told her friend that someone was giving her a ride to the hospital and got off the phone saying, "he is here." The friend did not know who "he" was and no one was ever able to uncover that bit of information.
The next day her cell phone was found tossed in the grass alongside a road not far from her apartment. Fraley's mom had continued to call it, hoping her daughter would answer the phone, and finally a man answered it who had found it on the side of the road while doing utility work. A search of the apartment complex, including a lake nearby, turned up no leads on Jamie's whereabouts. Her mother couldn't help but be concerned. Fraley was a petite four feet 8 inches tall and weighed only about 90 pounds, plus she had been seriously ill when she went missing.
Investigators checked that Ricky Simonds Jr. was still incarcerated at the time of Fraley's disappearance, so he was cleared of any potential involvement. His father was a different story. Ricky Simonds Sr. had been convicted of murdering a girlfriend in 1986 by strangulation. He was released after serving only six years in prison. He was cagey when questioned by police and made a few bizarre statements about Jamie possibly being abducted that raised red flags. When police started quietly surveilling Ricky Simonds Sr., they discovered he appeared to be stalking the girlfriend he had recently broken up with, a woman named Kim Sprenger. When police contacted her to alert her of his movements, she admitted he'd been violent in the past and she obtained a restraining order against him.
On June 7, 2008, Sprenger noticed a strange smell coming from her car. She waited two days and then opened the trunk to investigate the source of the smell, only to find the dead body of Ricky Simonds Sr. there. Found with his body was a knife and several of Sprenger's belongings that had gone missing from her home. An autopsy showed signed of alcohol and drugs in his system and that he had died of a heatstroke. Investigators speculated he must have climbed into the truck of the car and either passed out or was unable to get out of the trunk once the temperatures started to rise. His death likely saved Sprenger's life, but they also took away any hope for answers on what Simonds Sr. knew about Fraley's disappearance.
Jamie Fraley is a white female with blond hair, brown eyes, and a tattoo with the name "Ricky" on her ankle. Anyone with information on her whereabouts is asked to call the Gaston County Police Department in North Carolina at 704-866-3320 or Crime Stoppers at 704-861-8000.
Jamie Fraley's story is included in Episode 23 of the "Missing in the Carolinas" podcast, "N.C. Cases Featured on 'Disappeared."
Additional Reading:
https://www.charlotteobserver.com/article8987045.html
https://www.nbcnews.com/dateline/heartbroken-mother-refuses-give-search-answers-2008-disappearance-daughter-jamie-n1232334
https://www.gastongazette.com/news/20180419/10-years-later-no-answers-in-gaston-cold-case
https://www.wcnc.com/article/news/investigations/somebody-has-to-know-something-11-years-later-jamie-fraley-still-missing/275-55ba517d-9205-42fc-95c6-a181afd1ea93
https://www.wbtv.com/story/8483895/son-of-man-found-dead-in-trunk-speaks-out/