What Happened to Bruce Ruffin of Charlotte, N.C.?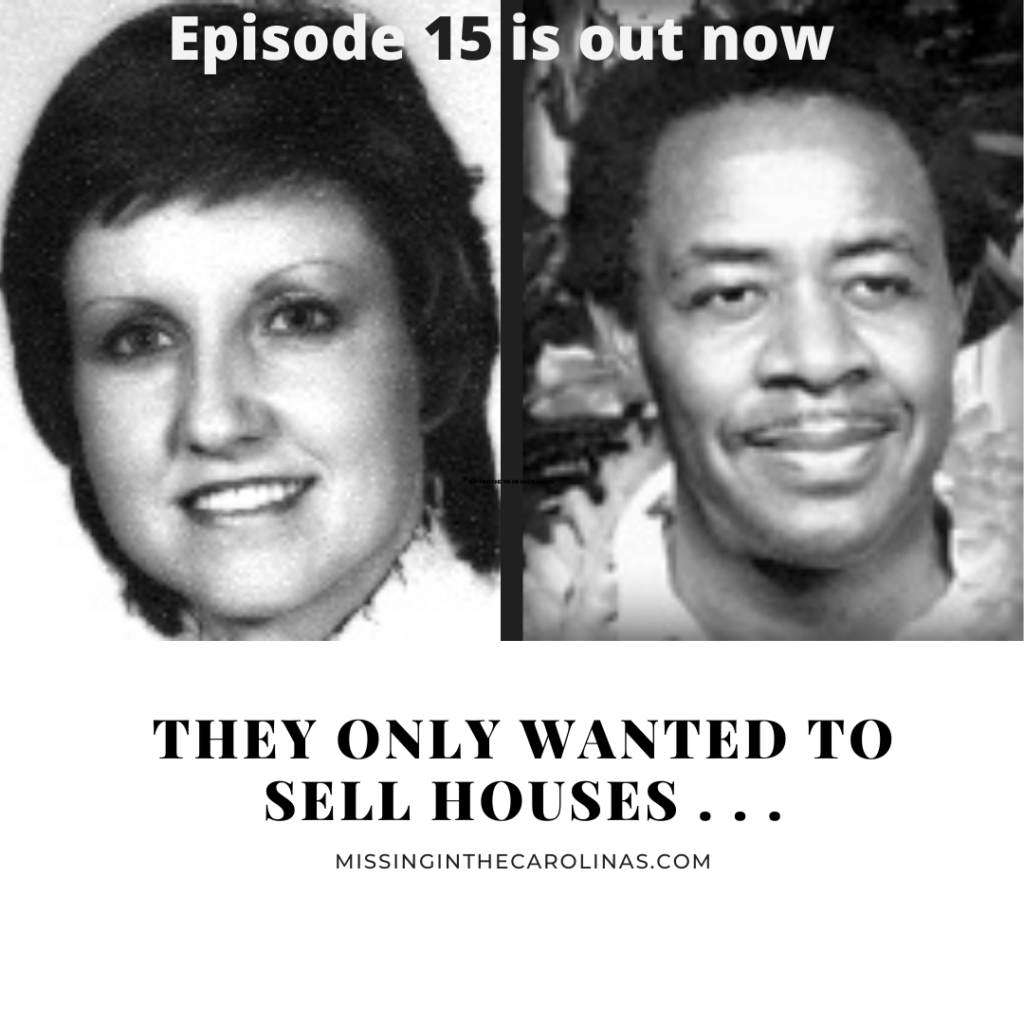 The murder of Bruce Ruffin remains an open cold case for Mecklenburg County in North Carolina. Although he went missing on April 19, 1986, investigators assumed pretty early on that the 50-year-old had met with foul play. Ruffin was a resident of Midland, North Carolina, a suburb of Charlotte. At the time of his disappearance he was a married father of four who owned Dart Enterprise, a real estate firm located in uptown Charlotte.
Ruffin had moved to Charlotte from Greensboro in the mid 1960s. He was a graduate of North Carolina A&T State University and had started out his career running a construction company with his brothers. While he was in college, he took a hiatus to join the Air Force for several years. He started a real estate and building company called Jade Construction Company in the early 1970s.
I read several different news articles that were published in the Charlotte Observer at the time Ruffin disappeared, and they contained some conflicting reports that I wanted to address.
One article I read said Ruffin left his office around 3 p.m. in the afternoon and told the employees he would be back in just a few minutes. Supposedly he left his 1972 green and white Chevrolet pickup behind and got into different gray and black truck with an unknown male.
But I also read another article that said Ruffin told his employees he was leaving to go show some houses that afternoon and left in his own pickup truck. So I'm not positive the story about Ruffin getting into a mysterious truck with a man no one had seen before actually happened.
Here's what I do know for sure. Ruffin was wearing a brown sweater, tie and pants and left behind his briefcase and checkbook in the office. Around 7:30 that evening, he called home and told his 8-year-old daughter that he would be home soon. He never arrived.
The next day, repair crews discovered a bloody and disturbing scene at a home in Charlotte's Hidden Valley community. There was blood in both the kitchen, dining and living room of the home, which was vacant at the time. Based on a blood trail that was found there, it appeared as if a body had been dragged out of the back door of the house, but a victim was not found on the property. Someone had also broken out a rear window of the home. Ruffin's son Brent, who also worked with Bruce at Dart Enterprise, said his father had previously owned the home two years prior and sold it twice. Brent told the reporters he didn't believe his father had plans to go to the residence on Bilmark Avenue the afternoon he disappeared, because the home was under foreclosure and he hadn't expressed any interest in purchasing it again.
On April 22, police discovered Ruffin's missing truck about 10 miles away from the Hidden Valley home where blood had been found. There was no blood in the truck or signs of a struggle. The truck was in a clearing behind some woods off Bellhaven Boulevard in northwest Charlotte.
It was less than a month later that the question of whether or not Bruce Ruffin had died in the vacant house was answered. On May 10, a man remodeling an empty house on Old Beatties Ford Road in Charlotte came across a skull in the front yard. He contacted the Mecklenburg County Police Department, who, with the help of a police dog, located the rest of Ruffin's remains in a wooded area across the street from the home. Police believed wild animals had decapitated the body. Ruffin was identified through dental records.
A local journalist named John Minter wrote most of the articles I used to research this story, and on May 12, he reported that the Charlotte-Mecklenburg Police believed the motive of Ruffin's murder had to be tied to the house in Hidden Valley. One of Ruffin's friends who was also an employee for Dart Enterprises was quoted in the article as saying he thought he knew who the killer might be. He also feared for his own life and carried a shotgun and pistol wherever he went.
According to the May 12 Observer article, here is the theory police shared with the reporter.
Ruffin met someone at the Bilmark Avenue address shortly after he called his daughter that evening to tell her he'd be home soon. Once he arrived at the house, some sort of argument broke out. There was probably a struggle over the gun, because there was evidence of shots being fired haphazardly throughout the house. One of these bullets may have caused the broken window at the back of the house that police had initially uncovered. Ruffin was shot at that time, and his hands and feet were bound. He was left in a bedroom closet for several hours, but when the perpetrator returned they must have found him still alive. Based on the evidence of blood in the closet, investigators determined a fatal wound was inflicted around 3 a.m. Ruffin's throat was cut and he was stabbed several times. This is when his body was dragged from the home and transported outside to a waiting vehicle.
I mentioned earlier on that Ruffin's real estate business had gone through tumultuous times. In 1980, his first company, Jade Construction, declared bankruptcy. Ruffin was convicted at that time of making false statements the company owned in Charlotte, as well as a house and land he owned in Midland. He had to serve part of a one-year sentence for that crime.
Ruffin then founded Dart Enterprise. He often purchased rundown buildings or homes that he repaired before selling, basically being an early pioneer in the house flipping business. A few of those properties resulted in liens by the City of Charlotte, and he was sued several different times, once by a blind woman who accused Ruffin of stealing her property after lending her several thousand dollars to pay back taxes on it.
At the time of Ruffin's death, his son Brent told reporters that he had a slight suspicion of who may have murdered his father, but didn't want to name any names.
Ruffin's murder has never been solved. Anyone who has information on the murder of Bruce Ruffin can call Crimestoppers at 704.334.1600.
I covered Ruffin's story and that of another local realtor, Dianne Gabriel, in Episode 15 of my podcast Missing in the Carolinas. You can listen to the episode here to learn more.
Article Sources:
"Autopsy Shows Shot Killed Killed Charlotte Man," The Charlotte Observer, May 16, 1986
"Charlotte Police Tracking Unsolved '86 Killings," The Charlotte Observer, Jan. 4, 1987
"Police Searching for Midland Man," The Charlotte Observer, April 21, 1986
"Blood Found in Vacant House," The Charlotte Observer, April 21, 1986
"Missing Man Found Slain in Wooded Area," The Charlotte Observer, May 11, 1986
"Theory of Events Emerges in Real Estate Agent's Slaying," The Charlotte Observer, May 12, 1986