The Disappearance of Bear Diaz
As a mom, this case is a hard one to wrap my mind around. Imagine if your child was frail from being ill and he went missing late at night after you dropped him off at home. That's what happened in the case of California resident Elijah "Bear" Diaz on Aug. 29, 2015.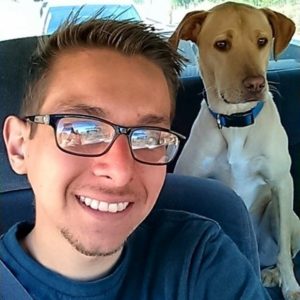 Bear was a member of the Barona Band of Mission Indians. Because of this, he was receiving a monthly stipend from the casino on the reservation. The money enabled him to live comfortably and even purchase his own house. But he had been in poor health for awhile due to living with Type 1 Diabetes. He had a serious foot injury and had to walk on crutches. His mother, LeLanie Thompson, had been driving him whenever he needed to run errands and go to doctor appointments. When I watched the "Disappeared" episode featuring Bear's case, his mother shared that her son had been very trusting and opened his home to many people–you never knew who you would find crashing on the couch or sitting around Bear's flat-screen TV playing video games.
On the night of Aug. 29, 2015, LeLanie dropped Bear off at home in El Cajon around 10:30 p.m. She received a text from him a little later before she turned in for the night. She went back to his home the next afternoon and discovered he was missing. LeLanie had a bad feeling and immediately contacted the police, but they were hesitant to act right away because of his age and the fact that he hadn't been missing long. When they did search his house, Bear's crutches were missing, along with the comforter on his bed, a backpack containing about a week's worth of insulin, and Bear's 50-inch TV. His glasses were left behind. LeLanie knew then that someone had to have taken 110-pound Bear out of the house.
His cell phone was turned off on Aug. 30 and never turned back on. Police searched an area near Santa Ysabel where a cellphone signal had been traced but found nothing. They also conducted a luminol test in his home but didn't detect any blood.
Bear's family has come to terms with the fact that he is no longer alive. Now they are simply looking for answers. In a recent Facebook post on the Bring Bear Diaz Home page, LeLanie told of how she decided to let the second anniversary of Bear's disappearance go by as quietly as she could, with the exception of a scheduled haircut. In the Native American culture, one cuts their hair when a loved one passes on. She says her heart is telling her that he is gone. She said:
All I can do is to find peace, embrace love, and hold on to joy… Bear would want me to. He loved me so strongly, I simply need to hold tight to my memories, and keep moving forward. Counting my blessings, and reaching for the full moon.
Please contact the El Cajon Police Department at (619) 579-3311 with information about this case.