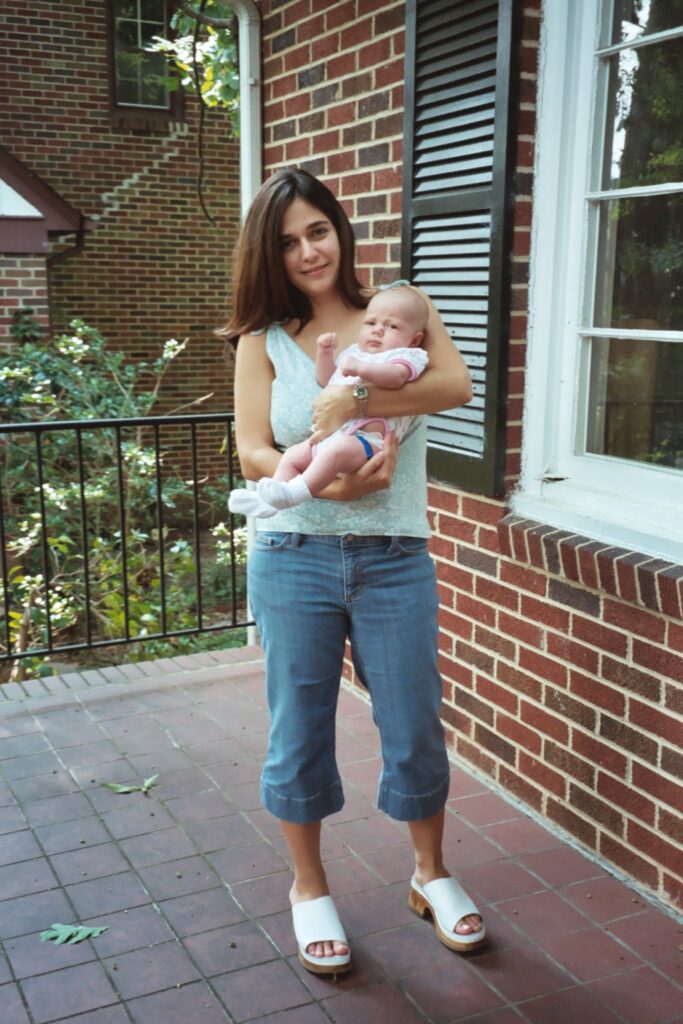 This letter originally appeared in the January issue of Lake Norman CURRENTS.
In my lifetime, I've owned three homes with my husband. They have all been uniquely different, and they all represent important touchstones in the history of our marriage.
We purchased our first home in the spring following the year we got married. At the encouragement of some friends of ours, we checked out an older, more established neighborhood in High Point, N.C. At the time I was working in Winston-Salem and Daniel was working in Greensboro, so High Point seemed like a natural place to set up a home in between. The neighborhood had craftsman and Tudor-style homes built in the 1950s and perfectly manicured lawns. Being newly married and working our first professional jobs, we settled on what we could afford; the smallest house on the block—but it had an all-brick exterior and was built really well, plus it had detached garage that contained an extra room for storage or entertaining. The house was only about 1,700 square feet, but it was plenty of room for two people. Looking back on it, the experts at HGTV would have had a field day with that house, ripping up the carpet and refinishing the hardwood floors underneath, taking out the wooden cabinets in the kitchen and replacing them with shaker cabinets, updating light fixtures and painting everything appropriate shades of neutral. We had neither the time nor money to do all that—we slapped coats of different primary colors on the walls, painted the kitchen cabinets white, ripped up the carpet in our bathroom (there was gorgeous mosaic tile on the floors underneath) and replaced some light fixtures and added a bathroom vanity. Even without spending a ton of money on upgrades, it was a solid investment that turned us a profit when we moved to the Lake Norman area a few years later.
Our second home we purchased in Huntersville had been built in the late 1990s, so we were thrilled with all the space and modern conveniences, plus the huge backyard for our kids and dog to play in. Coming from that 1,700-square-foot house, it took us a few years before we were able to fill up many of the rooms with furniture. We painted it several times over the years, added French doors to close off an office area where I could work in the formal living room, and upgraded the kitchen countertops, flooring and light fixtures in the bathrooms. A few years ago, we moved to Davidson to be closer to our kids' school, and this home has a lot of natural light, even more modern conveniences, and a master suite on a separate floor from the kids, which I like now that they are teenagers and stay up later than I do! I also love having access to a greenway just a half a block down the street from the house.
I've learned that our needs and wants of a home grow and change with us over time, but I'm happy for the memories we've created in all three of ours, from bringing our first child home to the red brick home in High Point, to and being able to cook meals in a kitchen that has space for everyone to be in it at the same time. I'm grateful for all the memories of the past and the ones we have yet to make.